Eureka Springs
Eureka Springs is located in the Ozark Mountains of northwest Arkansas. Founded in 1879, the entire downtown area is listed on the National Register of Historic Places as the Eureka Springs Historic District. The town was originally established as a spa resort, with Victorian architecture built around its natural springs, believed to have healing properties. The area was first inhabited by Native American tribes who believed in the water's healing powers, and in the 19th century, European settlers created a flourishing resort town.
The town quickly grew in prominence as a health resort, and at one point in the late 1800s, it was the fourth largest city in Arkansas. The Crescent Hotel, built in 1886, is one of the most iconic buildings in town. Eureka Springs has been a popular tourist destination for over a century, attracting visitors for the charming historic downtown, arts scene, natural beauty, and an open-minded and inclusive community.
Eureka Springs is also known for its outdoor activities, with abundant opportunities for hiking, mountain biking, and water sports in the surrounding Ozark Mountains.
---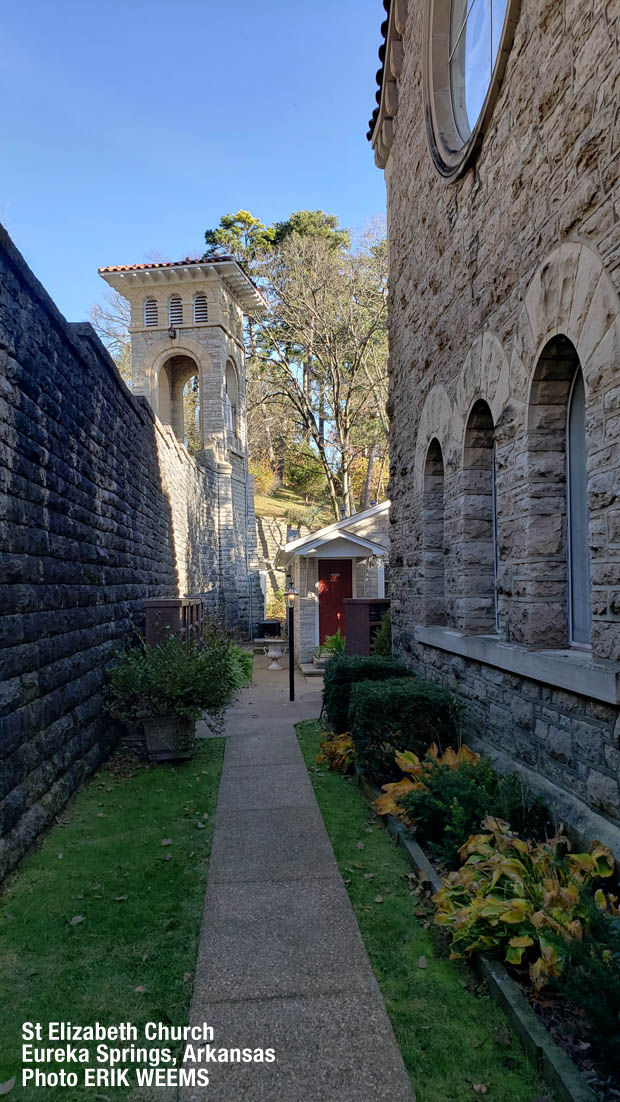 Bell Tower at St Elizabeth Church, Eureka Springs Arkansas
---
Keels Creek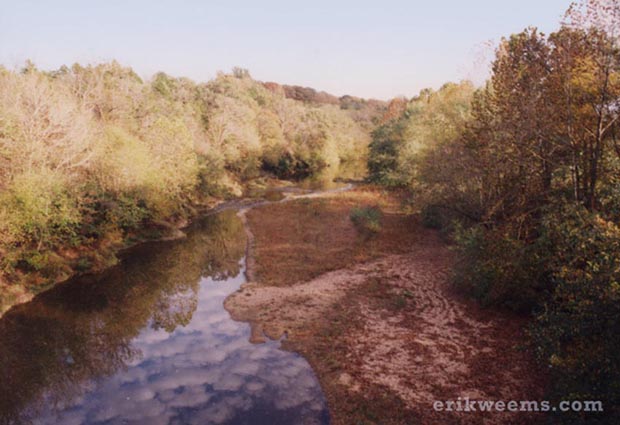 Near Eureka Springs, Arkansas. Photo taken from the now departed metal bridge on County Road 306.
---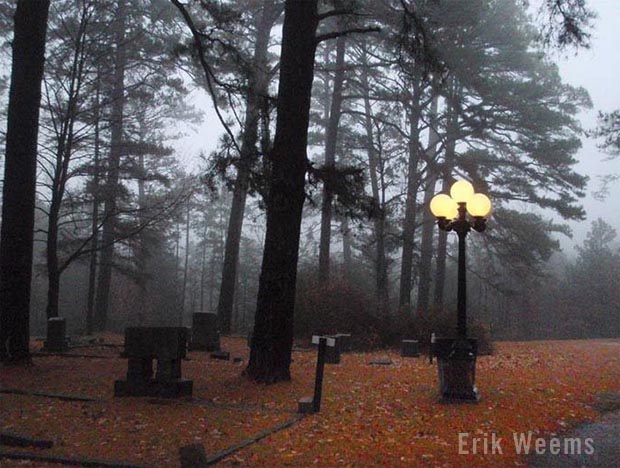 ---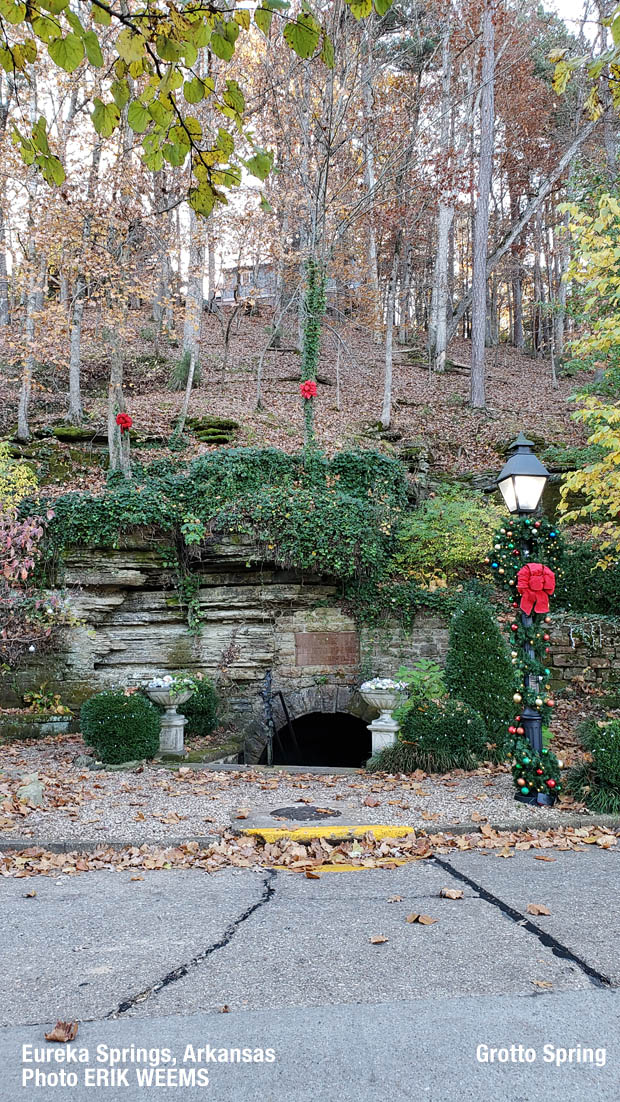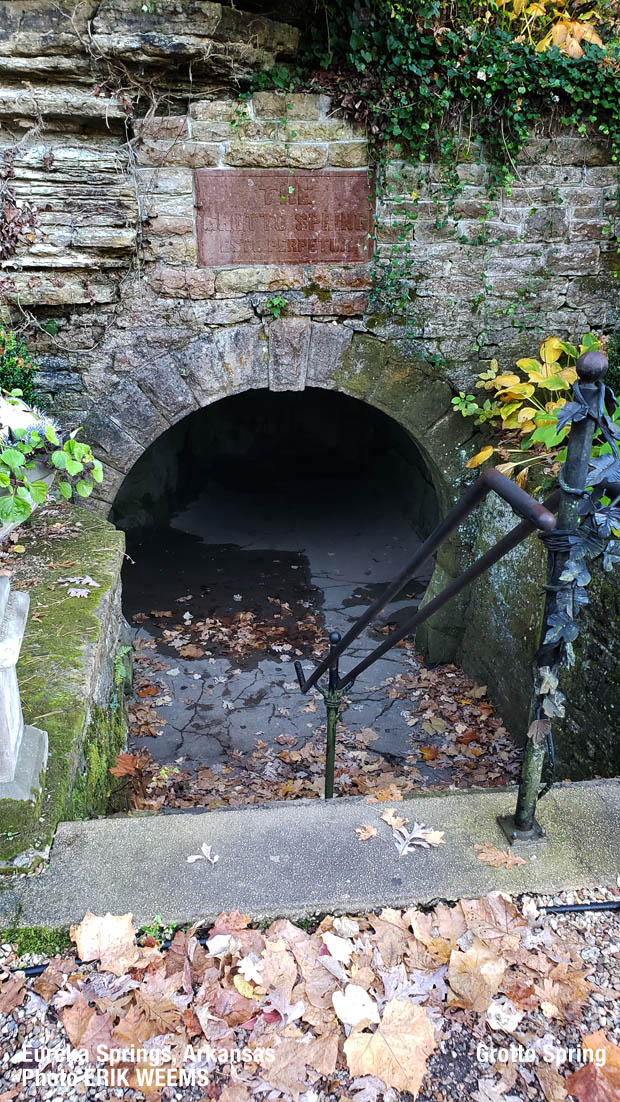 Grotto Spring in Eureka Springs, Arkansas
---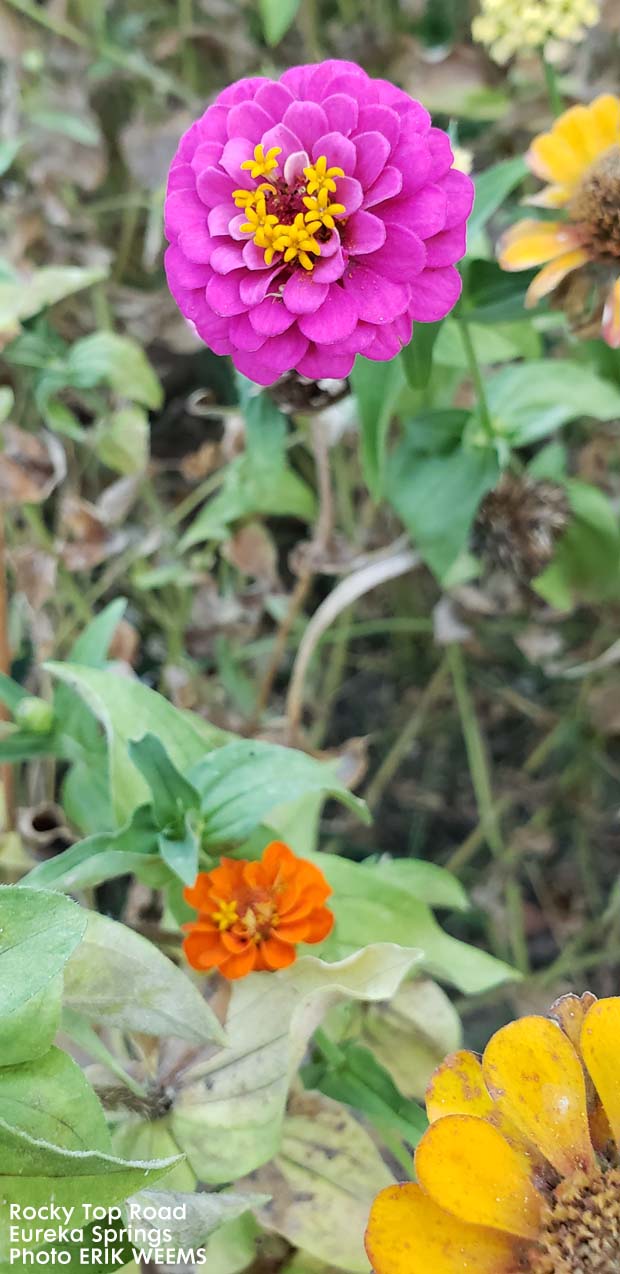 ---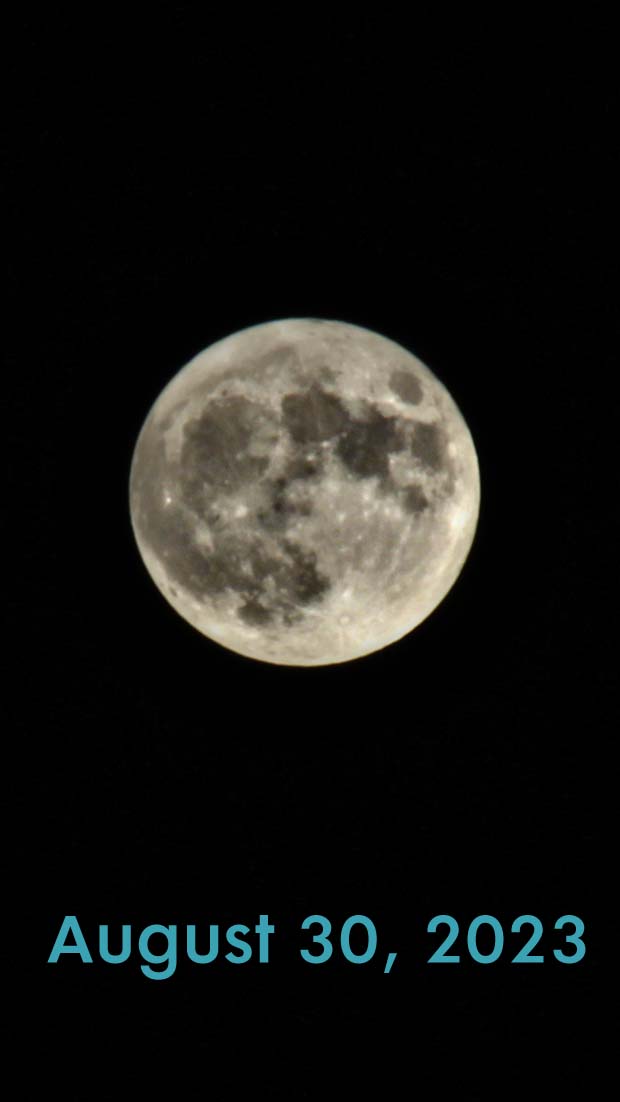 ---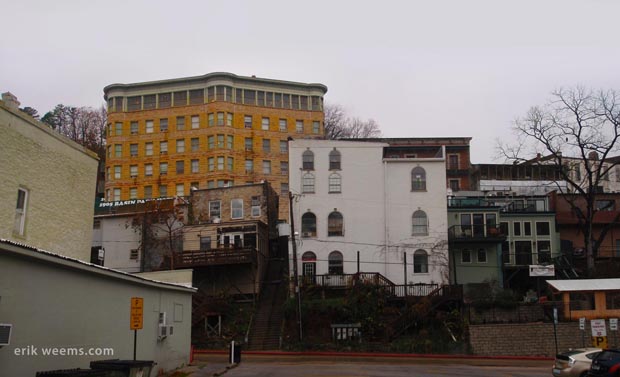 Winter from Mud Street
---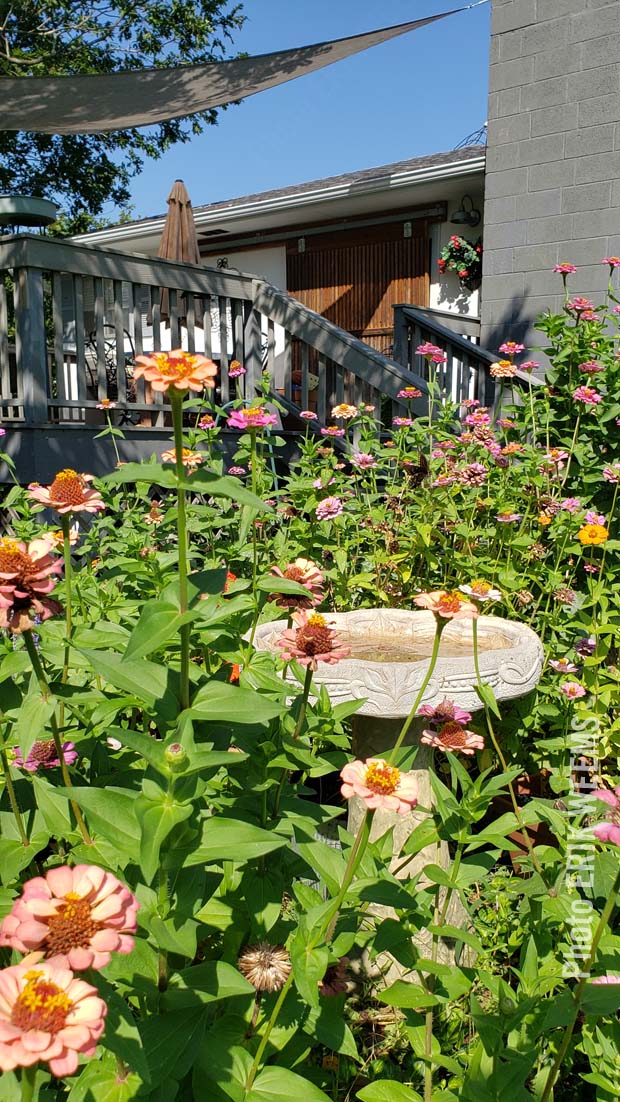 Green garden Eureka Springs, Arkansas
---
Erik Weems
6933 Commons Plaza Suite 533
Chesterfield, VA 23832